Top Agent Network (TAN) is the private online community where the verified top 10% real estate agents in local markets collaborate & exchange valuable Non-MLS information.
These advance communications help TAN members sell more homes while attracting more clients.
The Inside Edge on Attracting and Impressing Clients
Access to advance listing information clients can only get from you
Use TAN's personalized marketing materials for your presentations, ads and website
Learn more about TAN membership benefits »
Watch this video (1:34 min) on how a TAN member used Top Agent Network to find his clients a dream home.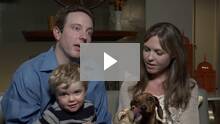 Get the Local, Inside Scoop
Advance information from other top 10% agents in your market
Pre & Non-MLS listings
Buyer needs
Pricing help
Service providers
Do You Qualify?
Are you in the top 10% of revenue producers within your market area?
Do you believe that real estate competitors who cooperate and collaborate are more successful?
Do you want an objective way to distinguish yourself to clients?
Top Agent Network is the best real estate tool that I use. Both sellers and buyers are impressed with the access to information that I have and my ability to get answers to their questions quickly. There's incredible power in private information sharing with my fellow local top agents. I cannot imagine being without it.

- Bob Marks, Pacific Union International
My clients needed a steam cleaner for their carpets. They wanted someone really trusted. I asked on TAN and, within hours, I had several great options for them. I was their hero.

- Jan Schaefer, Prudential PenFed Realty
The day I became a Top Agent Network member, I posted a listing in a unique Chicago building. It turned out there was a top agent in the network whose client wanted that exact building. The agent presented the listing to his client with the emphasis that it wasn't yet on the MLS, and the client jumped. Within approximately 24 hours of my posting, I had an offer. Your service worked like a charm. Amazing!

- Brian Ban, RE/MAX Exclusive Properties